Best Linkedin Automation Tool for All
Enjoy your coffee while letting Linked Booster smooth out your problems in using LinkedIn effectively. Why not?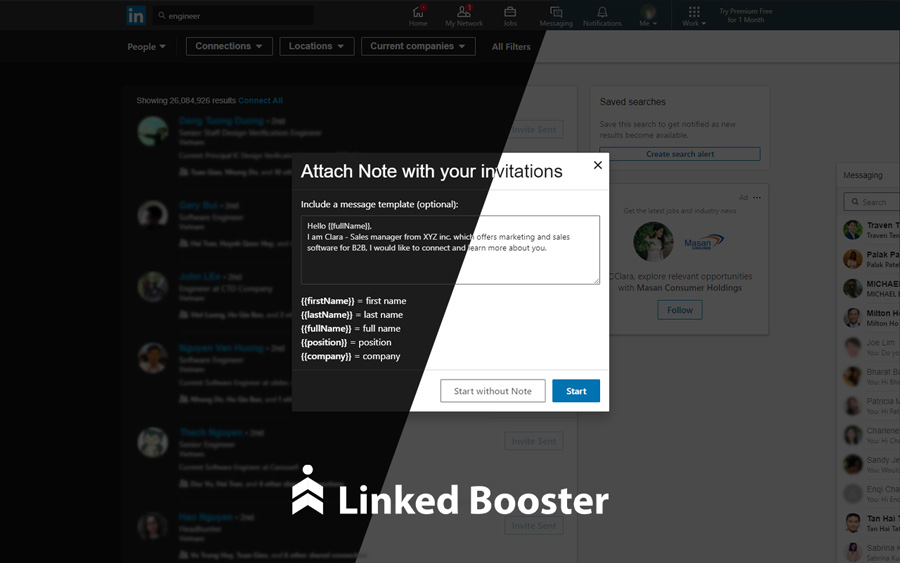 Users from over 120 countries trusted us.
So will you!
Meet Linked Booster:
LinkedIn Automation Tool for Everyone
Linked Booster provides a unique and high-quality solution where you need the most when using LinkedIn for sales and recruitment.